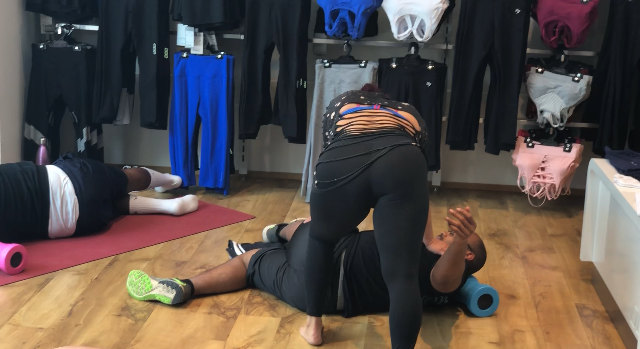 The SOulFULL Roll® Practice
The SOulFULL Roll® practice provides tools to expand and deepen the mind, body and spiritual connection, allowing complete internal harmony. Regardless if your physical activities include CrossFit, weight training, dance, cardio aerobics, or any other forms of fitness, the SOulFULL Roll® practice will heal your body and mind while challenging your fitness regimen. Our class modules are carefully crafted to flow systematically with yoga infused sequences that combine the healing art of foam rolling interspersed. Participants will roll out those hard worked muscles, push their limits with intense strengthening postures, simultaneously increasing flexibility. SOulFULL Roll® creates space and time to challenge, accept, heal, and practice self-love of each individual's unique light.
Can't make it to class? No Worries...
SOulFULL Roll® Teacher Training
SOulFULL Roll® Teacher Training is an opportunity to journey, play and ROLL through a uniquely crafted curriculum, appreciating the integrity and healing powers of foam rolling and yoga. You will be guided through how to safely use and teach yoga asanas on a foam roller and all of the benefits attached to practicing yoga with a foam roller as a tool to enhance or assist you. You will tap into ancient teachings while learning to craft your own one-of-a-kind SOulFULL Roll® courses. In your SOulFULL Roll® teacher training you will receive one-on-one instruction demonstrating various postures, class sequences and meditations. This individual coaching will allow you as a new instructors to deepen your students, as well as your own spiritual and physical yoga practice while learning how to safely lead people on the foam roller so they may experience all the added benefits.
SOulFULL Roll® Youth
Coming soon!